The Metal Gear series always played an oddly big role in my life for one reason or another. This is bizarre when you consider that I haven't actually played a game in the series until fairly recently, and it never had a chance to leave a major impression on my gaming tastes; my first gaming experience outside edutainment adventure games was Pokemon Yellow, and it was Sonic 3 that really made me a gamer. From then on I played mostly platformers and the periodic JRPG or Zelda game my brother had lying around, along with the occasional fighter or FPS when I got with a friend (co-op Halo, good times...). Really, nothing in my gaming library indicated that I played mature, relatively gritty games, largely because I didn't. Despite that, I was oddly fascinated by the series.
There are several possible reasons for this. For one thing, I read up on basic gaming history, giving me the bragging rights of knowing what a Fairchild Channel F was in elementary school. A major side-effect of this was early exposure to the "gaming pantheon," which in addition to instilling the value of buying teh Haloz taught me about the series. My Wikipedia addiction and my built-in penchant for intricate stories reinforced my initial liking, and I probably found the rather abstract official art cool-looking. Also, I was probably gay for Solid Snake/Big Boss, even when I was just understanding what that "special hug" my dad went on about was.
But really, who isn't?
Introductory filler out of the way, the game starts with a briefing about the "Virtuous Mission," an operation to rescue Russian scientist Sokolov, who was forced to work on the Shagohod, and get him back to the west. This is accompanied by Cold War footage and a discussion about the Cuban Missile Crisis; as someone who was interested in the Cold War since my dad read Bloom County to me, I strongly approved. You then parachute into Russia to start you mission, being reminded your mere presence is a war crime, hence starting your first section of gameplay.
As you'd expect, it's a basic tutorial section to get you acquainted with the controls, menus, the Codec, and other things I'll go into more detail on. You start out finding your pack, which was somewhat difficult for me (it's a little hard to see), but overall seems to get you acquainted with the jungle and general foresty environments you'll be seeing. You're also indirectly taught about killing animals for food (I think its emphasized later, though), including the opportunity to kill several Indian Gavials (aka crocodiles).
A little aside since I initially had difficulty with this area; don't try to crawl to get low enough to stab them, you'll only get tail-whacked hard. Just lightly crouch (probably not even that) and stab them, while standing next to them so they don't try to kill you.
Not so tough now, huh?
Camouflage is another aspect that gets introduced somewhere around this section. Basically, you choose a suit and facepaint that maxes your camo index, your percentage indicator of visibility. While pausing to change your camouflage can get rather annoying, its ultimately a good system as it lets you collect new camouflage and fits in better with the setting.
To elaborate on the latter, the game takes place in generally naturalistic environments, as I mentioned earlier. Due to this, the grass-to-wall ratio is rather high, and as such hiding behind corners doesn't work like in the first game. Instead, you can blend into the grass or shrubbery, a much better way of hiding in a jungle. Or the UN, if you unlock flag facepaint.
Can you spot Big Boss in this picture?
Of course, a lot of this stuff is taught through the Codec, which perfectly segues into my next topic. Throughout the game, you have a handful of characters to talk to via codec, whether for advice, plot advancement, saving, or side conversations (like giant town-destroying turds, for example). Some of these characters are Major Tom, who leads the operation and gives general advice, Para-Medic, a medic (almost thought she was a brick-layer, didn't you?) who saves your game while talking about movies, and The Boss, a tough woman who taught you CQC and makes another segue into my next topic.
An important tool for every writer.
CQC will initially appear redundant. After all, you have guns to kill dudes with, and the most it seems to do is a: do a punch-and-kick combo that comically flips the guard over but is ultimately useless, or b: grab a guard and slit his throat, which is the most advanced actually-useful CQC technique you'll use. Once you actually look into CQC, however, you discover some pretty awesome shit you can do, ranging from slamming a guard unconscious, to holding a guard and shooting from behind him (given a one-handed weapon, of course), to even throwing a guard onto the ground and sticking him up; if you're willing to waste a few bullets, you can get more loot than dragging a body ever did. It's also more effective than knocking him out, since he won't get back up and alert guards. Hell, the only way it could be more awesome is if you gave a hot-blooded speech and filled the guard with heroic shonen passion.
Of course, for all the awesome stuff you can do, The Boss will still kick your ass whenever you meet her, pissing off any men's rights activists who are watching.
Seriously, fuck this guy.
Along Virtuous Mission you'll meet a young Revolver Ocelot (just called Ocelot, but it's not exactly subtle), Sokolov (almost forgot about him, no?), and Bond girl Eva (I'd make another obvious picture joke, but this is the first sentence). In the process, you have a gunfight with Ocelot's men, which is rather interesting in a game about stealth (though its still advised that you sneak up when you can). I can't say any more, though, as that would start spoiling things. Let's just say it's convoluted yet awesome, as you'd expect from a Metal Gear game.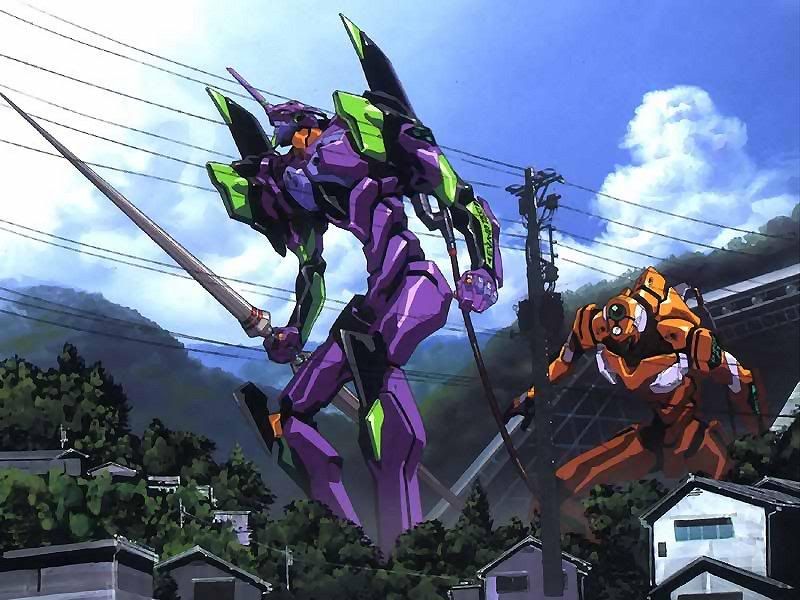 Eh, what the hell?
To suddenly lose coherency between paragraphs, the Boss Fights are, at the very least, rather fun, as you get to fight Spiderman, the Pyro, and a photosynthetic sniper. Granted, I ran around like an idiot with the last guy, but it's still an essential part of the experience.
Ironically, even though it's a stealth game, the boss fights are some of the best parts. Perhaps it's that they're decent characters, or perhaps it's the change of pace from sneaking around. I think it's a mixture of the two, but I know this: the fight against the Shagohod (not a spoiler, since you probably guessed you were gonna fight it) is pretty dang awesome.
I dig giant robots!
As this is a review of a Metal Gear game, I inevitably have to address the cutscenes. While they have some length to them, I found myself looking forward to and enjoying them, rather than groaning and being frustrated with the wait. Overall, they're entertaining, rather well directed, often reveal something interesting, and strangely enough, break up the action. That last part was by no means a criticism, quite the opposite; for all the flak the series gets over its cutscenes, I'd probably go insane if the tactical espionage action went undivided.
To elaborate, as it's a stealth game, you have to be conscious of enemies and how to avoid them [http://tvtropes.org/pmwiki/pmwiki.php/Main/CaptainObvious]. This is pretty damn challenging (though keep my suckiness in account for this claim), especially since at parts you absolutely can't be in alert or evasion phase to do a certain task. Means of detecting enemies are also limited by series standards, something I'll get into in another paragraph. Simply put, make whatever quip about cutscene-to-gameplay ratio's you like, the gameplay that's there is rather intense and best broken up.
Besides, it can't be much more annoying than my constant pictures.
Hell, speaking of potentially frustrating gameplay, I'll go ahead and save you a headache right now: during a certain part of the game, you have to take a characters clothing to disguise yourself, and said character needs to be in the locker room while unconscious to do so. You are only told this after you knock him out. However, there are rather a few guards, dragging a body slows you down substantially, and if you and a guard are on the stairs at the same time (makes sense in context), you will be caught. Said character will go into the locker room unattended, though, so wait for him to get there and knock him out.
Getting to the enemy detection, you don't have the Soliton Radar System. Instead, you have a variety of devices that detect enemies in varying, not as accurate ways. This is both good and bad; it's good in that it puts more emphasis on scouting the area and watching your back, but it's problematic for the same reasons. Also, said devices detect animals too, which led to one or two cases of me hiding from a snake. This becomes less of a problem not too much later, though, for a reason I won't disclose (not really a spoiler, but I won't tell).
Initially, I was gonna recommend this for anyone with a PS2. I then realized everyone and their dog has a PS2, so instead I recommend this game to everyone, even if I didn't really convey that in my review. It's a thrilling stealth game and spy story, including the James Bond motifs you'd expect from a spy game taking place in the 60's. Get the Subsistence version if you can, as it has better controllable camera that fits the environments better and makes things easier to see, not to mention other bonuses. You also probably need to play it more than once; spoilers weren't the only reason I was trying to avoid story details. Thankfully you get bonuses when you beat the game, which should make your second run easier.