Disclaimer: This is just meant to be fun. I will make a few actual points, but don't take anything too seriously. It's mostly satirical.​
[HEADING=1]
Video Game Box Art​
[/HEADING]
I've been doing a great deal of serious "Business Suit" type of reviewing and felt as if I needed a break, especially after what the 2,200 word
Metro 2033
review did to my psyche. I'll skip the boring details and simply say that it involves more than one substance abuse pertaining to
Pringles
and
Cherry Coke
. Well, in order to spice up my boring, monotonous writing schedule, I thought I would do a fun little review of the covers of several games that I have lying around. Honestly, this is meant to be purely satirical and in no way reflects upon my opinion of the game itself. However, I will be entirely and brutally honest about what I think of the game's box art. And let me tell you, I smell a controversy cooking.
I'll simply do whatever games are on the top of my massive stack right now. Starting with.... Oh, fuck.
[HEADING=2]
Metro 2033​
[/HEADING]
Didn't I get away from you!?​
Well, in terms of modern game covers, this one is actually pretty cool looking. As you can see, it features a man donning a gas mask, who is quite clearly being screamed at by a mutant because the mutant ordered anchovies on his pizza, but the man brought him an anchovy-less pizza. This cover quite accurately describes the premise of the game, which I rather enjoy. You can see the anger in the mutant as he complains about his pizza and will most likely sympathize with his plight, which, I'm sure is an attempt to tug at the consumer's heartstrings. I will admit that it is quite effective at doing so, because when I saw this cover, I immediately purchased the game in order to see exactly what happened to
Mutant Sanchez
and his quest to gain revenge on
Mr. Gas Mask's Post Apocalypse Pizza
. I will, however, be forced to take points off because the man designing the box art clearly forgot to take his design out of his trouser pockets before inserting them into the wash.
Verdict:
Well, I do like this one overall, especially its accurate depiction of events in the game. However, it certainly isn't perfect (aside from the washing machine's attempt to destroy it), after all, the entirely pointless star in the background only serves to confuse the consumer. It's not like the game takes place in Russia or anything.
Score:
B+ out of 10
Next up:
[HEADING=2]
Call of Duty: Modern Warfare 2​
[/HEADING]
Or, it's alternative title, "Modern Warfare 2: Communism Strikes Back"​
I'm sure many of you can already tell from the game's cover and title that this is very much an anti-war game. Well, you'd be fucking wrong! I'll tell you what it is; a game for hippies! You can clearly see a man walking away from the scorched battlefield, which, if you look very closely (closer!), you can see is a burning Washington D.C.. Yes! Those damned hippies would prefer that we walk away from war, even when it is knocking on our door like a gas-mask wearing pizza man (I'm hungry). You can even see the ghosts of dead soldiers following mister hippie here, begging him to not let them down, and to not let democracy down. But the bastard doesn't listen. Instead, he casts his M4 aside, walking slowly and dramatically away from the battlefield, shunning his own country! It's absolutely disgusting!
Verdict:
Hippies never win!
Score:
-300 out of 10
Next on the list:
[HEADING=2]
Battlefield: Bad Company 2​
[/HEADING]
Wait...​
Oh, for fuck's sake!
Verdict:
Jesus. If you're going to make a sequel to Modern Warfare, at least try to change up the box art.
Score:
2 Clowns out of 5
Moving on:
[HEADING=2]
Mass Effect 2​
[/HEADING]
What do you mean that isn't it? Why the fuck not?​
I'm inclined to say that the other one should have been the final.​
Well, as stated above, the pre-release art was indeed much cooler. However, this cover gets a lot of points for the inclusion of massive breasts for me to enjoy. I'm also rewarding it for revealing three of the main characters right out of the gate:
Commander Constipation
, his wife,
Boobs Sinclair
, and, of course, their lovable pet
Lizard Mc. Scowlyface
. All of their guns are smoking, so you can tell that they are a no-holds-barred family of remorseless space murderers, hell bent on killing everyone not nearly as attractive as them. The box art also clearly shows that the game takes place in the distant future, where lizards have thumbs, and where women have more defined jawlines than men.
Verdict:
While it may be terribly ugly, horribly cliche', and as cheesy as some particularly cheesy cheese, it does feature giant boobs. Therefore, I am forced to give it a perfect score.
Score:
******* out of *******
Next:
[HEADING=2]
Bioshock 2​
[/HEADING]
Who the fuck broke this window?​
Damned kids... Anyways, in continuing with the trend of box art that accurately describes the plot, this game is about a man who underwent a series of surgeries in order to be more like the protagonist from the hit video game,
Dig Dug
. However, everything went horribly wrong, and he is now a completely awesome badass with a drill for an arm. Now, him and his (very short) girlfriend are off to get revenge on the gang of scientists who did this awesome thing to him. As you can tell by the cover, the game takes place in Vietnam because it is always fucking raining. Unfortunately, due to the box art's lack of giant boobs, I will have to take points off.
Verdict:
+ Drill arms
+ Vietnam
- No boobs
Score:
Z out of K
Lastly:
[HEADING=2]
Borderlands​
[/HEADING]
Uhh...​
Now this is some confusing game art. Obviously, the artist didn't have much to work with, as the game is about a man with a desert universe inside of his noggin who kills himself because he is trapped inside a world inhabited by nothing more than red, vagina shaped logos. Obviously. I like that this game establishes its complete insanity right off the bat with the box art. Another positive is that the cover does feature boobs. However, they are on a shirtless man. Were I to guess based on the similarities, this game is a sequel to
Metro 2033
where the gas masked pizza delivery boy becomes inherently depressed after being fired, and moves to
Vagina Logo Town
.
Verdict:
This one features suicide. 'Nuff said.
Score:
5 Anti-Depressive Prescriptions out of 5
In Conclusion:
It seems game box art these days has subscribed to a new idea of thought that says every single game cover must feature a person looking directly at the consumer. Whether this is a misguided pretension to being "Cool" or an attempt to creep out the person so that they purchase the product, I'll never know. But, what I do know is that most box art these days is fucking hideous.
Then again...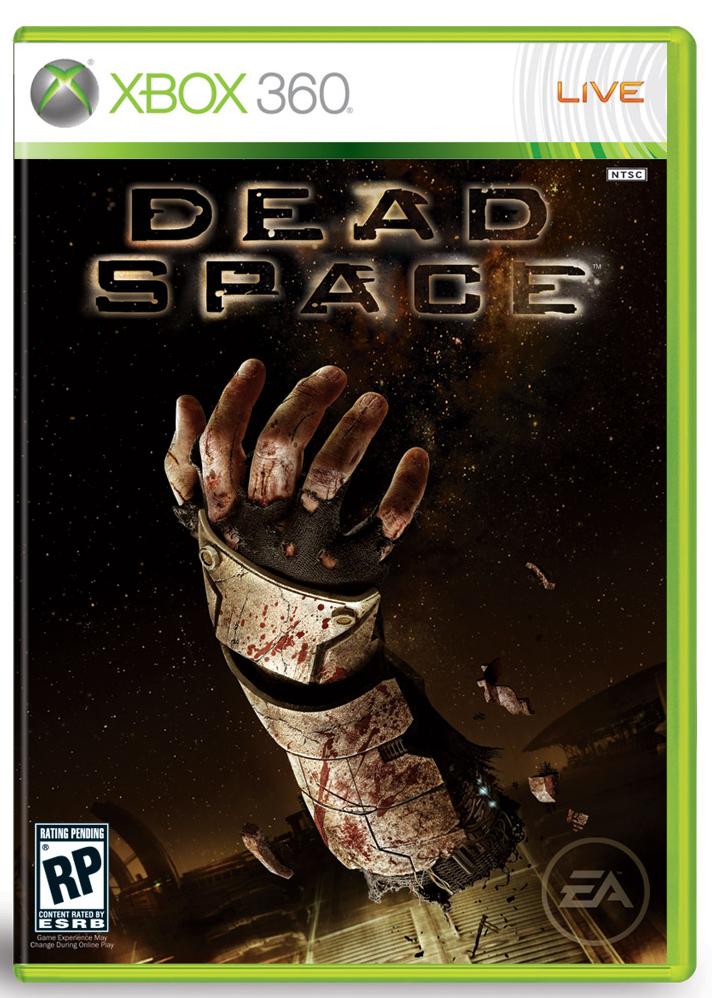 If there's one thing this game got right, it's the box art.​
Thank you for reading and feedback is always appreciated.
If you enjoyed this review, feel free to read my others: Metro 2033 [http://www.escapistmagazine.com/forums/read/326.182224-Metro-2033-In-the-sights-of-SniperWolf427], Ninja Assassin [http://www.escapistmagazine.com/forums/read/326.180594-Ninja-Assassin-In-the-sights-of-SniperWolf427#5304108], Ruse Impressions [http://www.escapistmagazine.com/forums/read/326.180277-Ruse-Beta-Impressions-by-SniperWolf427], Stalker: Call of Pripyat [http://www.escapistmagazine.com/forums/read/326.179661-Stalker-Call-of-Pripyat-In-the-sights-of-SniperWolf427], Battlefield: Bad Company 2 [http://www.escapistmagazine.com/forums/read/326.178952-Battlefield-Bad-Company-2-In-the-sights-of-SniperWolf427#5203299], Shutter Island [http://www.escapistmagazine.com/forums/read/326.177337-Shutter-Island-In-the-sights-of-SniperWolf427-Spoiler-Free#5103651], Halo: Legends [http://www.escapistmagazine.com/forums/read/326.176694-Halo-Legends-In-the-sights-of-SniperWolf427], Stalker: Clear Sky [http://www.escapistmagazine.com/forums/read/326.176604-Stalker-Clear-Sky-In-the-sights-of-SniperWolf427], Stalker: Complete 2009 [http://www.escapistmagazine.com/forums/read/326.168926-STALKER-Complete-2009-In-the-sights-of-SniperWolf427], HAWX [http://www.escapistmagazine.com/forums/read/326.122907-Tom-Clancys-Hawx-SniperWolfs-first-review#2487130], Fable 2 [http://www.escapistmagazine.com/forums/read/326.129939-Fable-2-Review#2830125], and The Boondock Saints [http://www.escapistmagazine.com/forums/read/326.168594-In-the-sights-of-SniperWolf427-The-Boondock-Saints]