Apr 24, 2020
2,407
615
118
Country

United States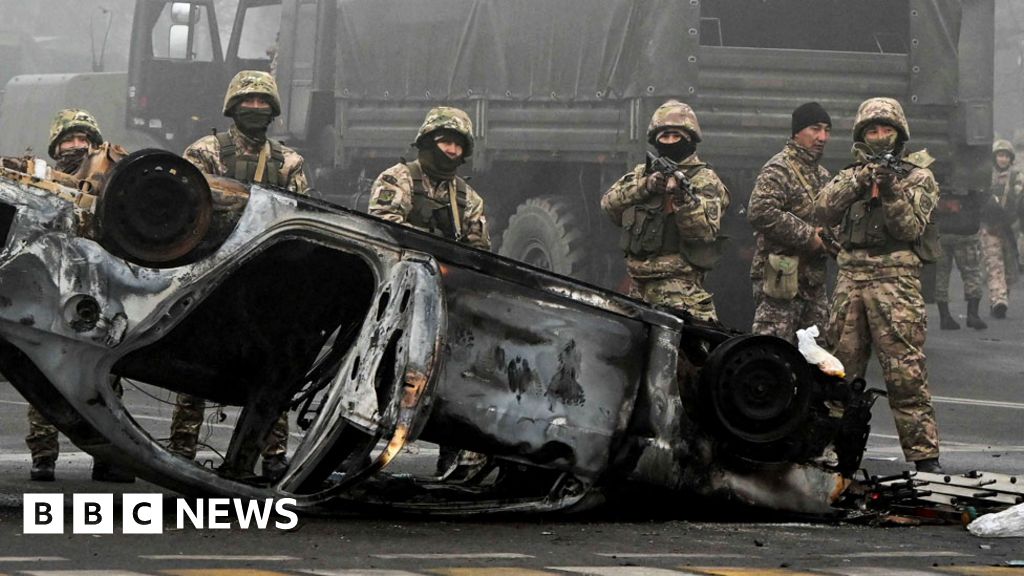 Police say rioters were killed in an operation to restore order in the main city, Almaty.
Fresh violence erupted in Kazakhstan's main city of Almaty on Thursday as Russia sent in paratroopers to put down a countrywide uprising in one of Moscow's closest former Soviet allies.
www.reuters.com
So there's a country in Central Asia called Kazakhstan where there have been protests over the price of energy, and there are food shortages due to the lockdown. Much of this has been directed at the former president Nazarbayev who along with his family still rules the security forces despite leaving office in 2019 and handpicking a successor. So Putin worried about another democratic revolution like in Ukraine or in Armenia who would be less friendly to him and could ally with the west giving the US the ability to station troops near its border decided to send troops to keep the country from falling into crisis, and likely guard its assets like oil production facilities, resource extraction, and the Russian spaceport.
The good news is that it gives the US, and EU breathing room with Ukraine because it forces Russia to choose. Do you pick Ukraine to invade, or do you pick Kazakhstan to invade if they get a civil war? And if they do both they are splitting resources which limit their effectiveness, and doing this too long could impose more domestic costs on Russia like the Afgan-Soviet War.
I don't think the CIA had anything to do with it since they have to deal with China, and the US itself falling into civil unrest, BUT IF they did this it's pretty smart of them.
I would argue the main takeover is that old people and most likely old men need to pass the torch, and not just assign someone similar to them to transfer power. Give it to someone new who has a plan to deal with inflation, high food prices, Covid, and so fore.
The protesters however did not get that during 2019 as mentioned, and now want economic liberalization, which I hope they do like the Czech Republic vs Russia IF they succeed.
Edit: spelling, and grammar errors.