AnarchistFish said:

kanetsb said:

The cool thing about this Global Warming, is that my country's farming output is expected to increase by a 100% due to the increase in median yearly temperatures. However... the countries south to mine will see a large decline...

Cha-ching!

Better yet, we're not responsible for the warming as our carbon production is not that high.

Thanks America and China - keep the fossil flame burning strong!

where you from?
Poland...
This is an older graph from 2007 -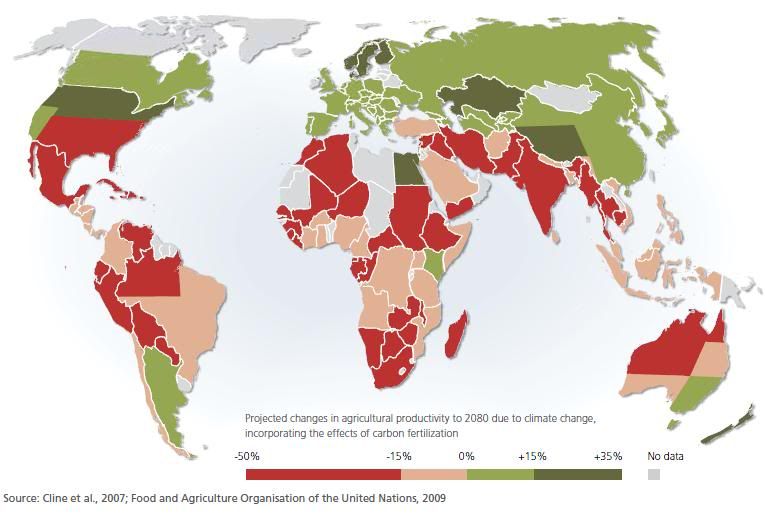 I've seen a newer one which rated the increase at 75-100% but can't find it. This one's at around 30% but the projected temp increase was lower back then.
Again, I am being cynical there of course but hey - it's not us who will get screwed by this. /cheers