Martintox Presents: Disorder Reviews
Rating System
----
FOOD BRAND TIE-IN GAMES: AN OVERVIEW
​
It is as the old saying goes: you are what you eat, and you eat what you play. Being a copy of Bad Boys: Miami Takedown myself, I would certainly know that much. Since the rise of video games as a medium of artistic expression, developers and designers have theorized how to best bring together the merits of nutrition (the food of the body) and videoludic entertainment (also the food of the body, but it causes different chemical reactions). Mind you, I don't mean to refer to titles such as Cooking Mama; since the average gamer is fat enough to look at a computer and see food, games of the sort will only serve to repel them through their promotion of potentially LaVeyan Satanic practices, namely preparing your meals yourself with condiments that weren't sold in cans. Instead, I speak of the crossover between gaming and the food brands that have been the companion to many a player who moved out of their parents' home to become a full-time streamer, only to face the harrowing reality that such a vocation is less a career prospect and more an existential punishment.
Truth be told, food brand games have actually undergone a recession since the start of the millennium, with close to no works of note in the 2010s (the main exception is
I Love You, Colonel Sanders! A Finger Lickin' Good Dating Simulator
, which doesn't actually count since it's a visual novel and therefore not art). My theory is that the medium has gotten sufficiently close to providing a cinematic experience that product placement is currently more efficient than building a full game around a food IP. This is largely due to the work of pioneers such as David Cage and Hideo Kojima, the latter of whom has included Mountain Dew and Doritos in
Metal Gear Solid: Peace Walker
(to say nothing of CalorieMate in
MGS3
and the iPod in
MGS4
) as a way to pay tribute to Geoff Keighley, the Dorito Pope. If we want to find true food brand video games, we must turn the clock back to a time when housing prices weren't quite as much of a concern for Americans and Australians alike.
While the popularity and number of brand-based titles had already largely diminished by then, the 2000s saw the release of a few (more or less hidden) gems with their fair share of adventurous mechanical ideas.
Sneak King
is one of the best-known brand titles of all time, with upwards of millions of copies sold soon after its release in 2006, as well as a splendid arcade-style stealth game where you take control of the Burger King mascot and give people burgers stealthily enough so that they don't notice you pull them out of your ass. Not only is the combo-centric approach a fresh and tasty take on
MGS
-style gameplay, the King is also a fascinating hybrid of King Harkinian from the Zelda CD-i games (his extravagant movement animations) and the King of Midland from
Berserk
(his incestuous tendencies, though this aspect has been somewhat lost in localization, much like some of the content in
Drakengard
). A less successful, though no less interesting game, is the action-adventure fantasy epic
Darkened Skye
from a few years earlier, with a magic system that allows players to allocate different combinations of colored Skittles so as to use particular spells. (You do not actually eat Skittles in-game, which is fortunate because they taste like absolute shit; Smarties are the superior multi-color candy by far.)
If you want to get serious about the genre, however, you have to go as far back as the 1990s: this was the Golden Age of Brand Games, where titles of the sort could equal, and sometimes even surpass the non-brand classics (some "scholars" will tell you that brand game domination started in the 1980s with works such as
Chase the Chuck Wagon
, but such people are also likely to defend
Pepsi Invaders
, a pro-Coke propaganda piece that violates at least seven articles of the Geneva Convention).
Yo! Noid
was the first of multiple major food-based platformers, going above and beyond the likes of Mario and Kirby with the addition of card-based Domino's pizza eating battles as boss levels. This game used to be the
shit
back in high school: we regularly had tournaments where multiple kids would race to finish the game as fast as possible, then eat a bunch of pizza until they were forced to go to the infirmary. We stopped once we had found out one of the younger classmates in 8th grade got type 2 diabetes out of the event, but it was fun while it lasted.
The subsequent years saw the release of many other amazing platformers:
M.C. Kids
was a nice send-off to the original Nintendo Entertainment System, opening the door for next-generation masterpieces such as the
Chester Cheetah
duology,
McDonald's Treasure Land Adventure
(by the same devs who released
Gunstar Heroes
the same year, therefore making it one of the best games of all time by mere osmosis), and the highly influential
Cool Spot
, which has long served as a benchmark for good game design and storytelling due to its realistic depiction of Florida and themes of Americanization (Spot genocides the seaside wildlife on his mission to convert all the beach-goers to the 7-UP faith). Also noteworthy is
Chex Quest
, a revolutionary first-person shooter that built upon the foundations of
Super 3D Noah's Ark
and added addictive fast-paced movement as well as vertical navigation; many games would take inspiration from it in turn, leading to the term "Chex-like". In short, this category of video games, however small it may be, is host to many works that stand out as genuinely innovative pieces of media in addition to very efficient product placement. However, for all the
Cool Spot
s and
Chex Quest
s in this world, there is a game that towers over them all, with more realistic graphics, more engaging gameplay, and more intense moral quandaries. This game is
PEPSIMAAAAAAAAAAAAAAAAAAAAAAAAAAAAAAAAAAAAAAAAAAAAAAAAAAAAAAAAAAAAAAAAAAAAAAAAAAAAAAAAAAAAAAAAAAAAAAAAAAAAAAAAAAAAAAAAAAAAAAAAAAAAAAAAAAAAAAAAAAAAAAAAAAAAAAAAAAAAAAAAAAAAAAAAAAAAAAAAAAAAAAAAAAAAAAAAAAAAAAAAAAAAAAAAAAAAAAAAAAAAAAAAAAAAAAAAAAAAAAAAAAAAAAAAAAAAAAAAAAAAAAAAAAAAAAAAAAAAAAAAAAAAAAAAAAAAAAAAAAAAAAAAAAAAAAAAAAAAAAAAAAAAAAAAAAAAAAAAAAAAAAAAAAAAAAAAAAAAAAAAAAAAAAAAAAAAAAAAAAAAAAAAAAAAAAAAAAAAAAAAAAAAAAAAAAAAAAAAAAAAAAAAAAAAAAAAAAAAAAAAAAAAAAAAAAAAAAAAAAAAAAAAAAAAAAAAAAAAAAAAAAAAAAAAAAAAAAAAAAAAAAAAAAAAAAAAAAAAAAAAAAAAAAAAAAAAAAAAAAAAAAAAAAAAAAAAAAAAAAAAAAAAAAAAAAAAAAAAAAAAAAAAAAAAAAAAAAAAAAAAAAAAAAAAAAAAAAAAAAAAAAAAAAAAAAAAAAAAAAAAAAAAAAAAAAAAAAAAAAAAAAAAAAAAAAAAAAAAAAAAAAAAAAAAAAAAAAAAAAAAAAAAAAAAAAAAAAAAAAAAAAAAAAAAAAAAAAAAAAAAAAAAAAAAAAAAAAAAAAAAAAAAAAAAAAAAAAAAAAAAAAAAAAAAAAAAAAAAAAAAAAAAAAAAAAAAAAAAAAAAAAAAAAAAAAAAAAAAAAAAAAAAAAAAAAAAAAAAAAAAAAAAAAAAAAAAAAAAAAAAAAAAAAAAAAAAAAAAAAAAAAAAAAAAAAAAAAAAAAAAAAAAAAAAAAAAAAAAAAAAAAAAAAAAAAAAAAAAAAAAAAAAAAAAAAAAAAAAAAAAAAAAAAAAAAAAAAAAAAAAAAAAAAAAAAAAAAAAAAAAAAAAAAAAAAAAAAAAAAAAAAAAAAAAAAAAAAAAAAAAAAAAAAAAAAAAAAAAAAAAAAAAAAAAAAAAAAAAAAAAAAAAAAAAAAAAAAAAAAAAAAAAAAAAAAAAAAAAAAAAAAAAAAAAAAAAAAAAAAAAAAAAAAAAAAAAAAAAAAAAAAAAAAAAAAAAAAAAAAAAAAAAAAAAAAAAAAAAAAAAAAAAAAAAAAAAAAAAAAAAAAAAAAAAAAAAAAAAAAAAAAAAAAAAAAAAAAAAAAAAAAAAAAAAAAAAAAAAAAAAAAAAAAAAAAAAAAAAAAAAAAAAAAAAAAAAAAAAAAAAAAAAAAAAAAAAAAAAAAAAAAAAAAAAAAAAAAAAAAAAAAAAAAAAAAAAAAAAAAAAAAAAAAAAAAAAAAAAAAAAAAAAAAAAAAAAAAAAAAAAAAAAAAAAAAAAAAAAAAAAAAAAAAAAAAAAAAAAAAAAAAAAAAAAAAAAAAAAAAAAAAAAAAAAAAAAAAAAAAAAAAAAAAAAAAAAAAAAAAAAAAAAAAAAAAAAAAAAAAAAAAAAAAAAAAAAAAAAAAAAAAAAAAAAAAAAAAAAAAAAAAAAAAAAAAAAAAAAAAAAAAAAAAAAAAAAAAAAAAAAAAAANNNNNNNN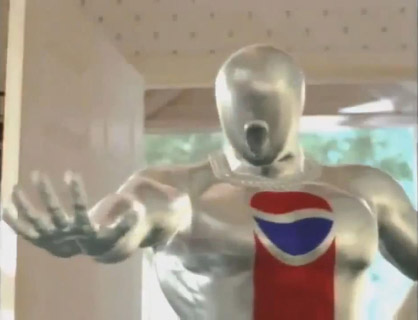 ----
STAY TUNED FOR PART 2, COMING IN 30 SECONDS
​