Jun 2, 2020
398
513
98
Country

Ireland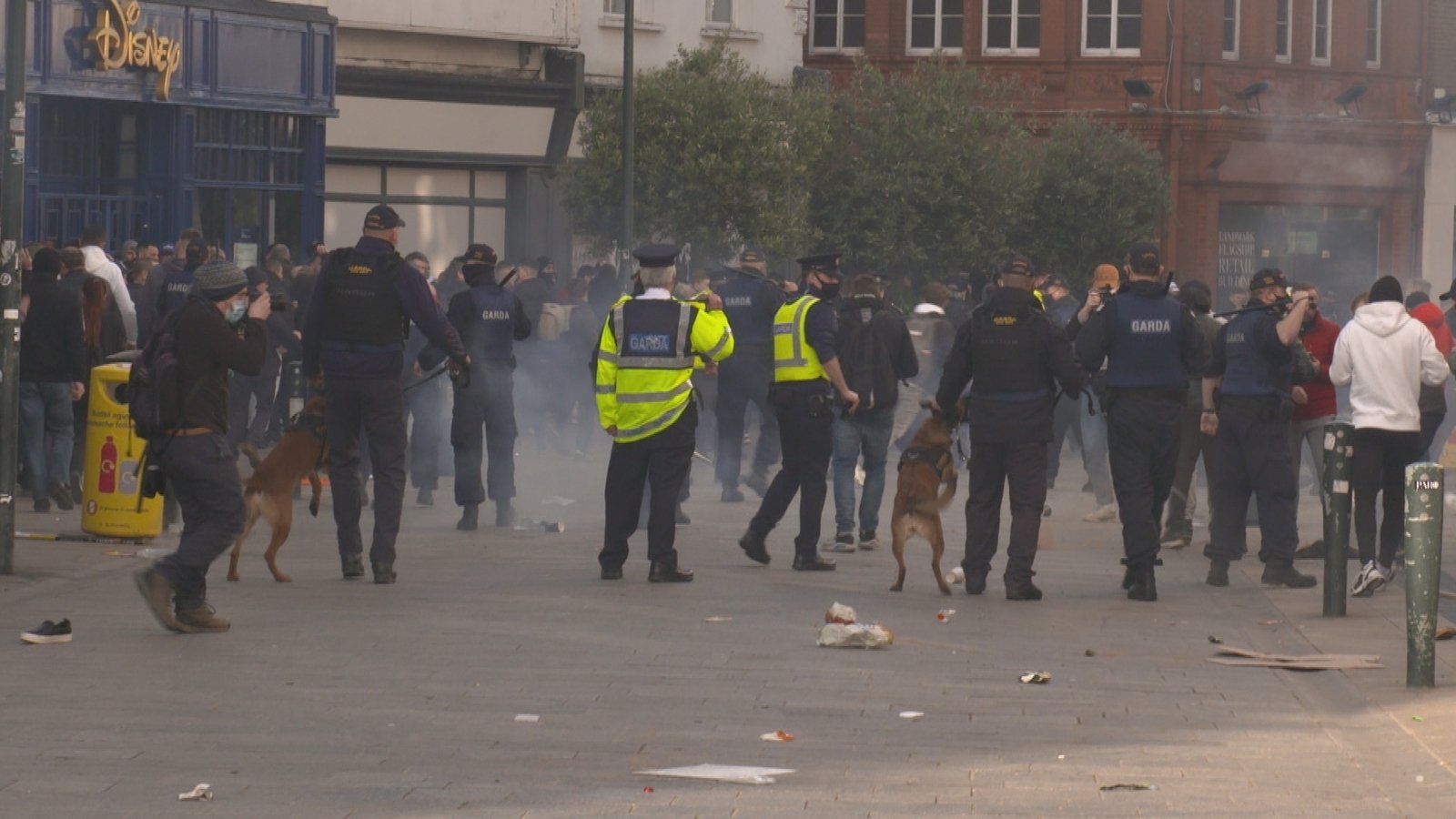 A garda has been taken to hospital after being injured during disturbances in Dublin city centre as protesters demonstrated against Covid-19 restrictions.
www.rte.ie
On Saturday a large number of anti-lockdown/anti-vax protestors held a rally in Dublin which led to violent clashes with the Gardaí and a firework being shot at them. One Garda was hospitalized and two others were injured. 23 people were arrested.
In a statement Garda Commissioner said that the event was organized by elements of the far left and the far right leading to outrage. Every far left and left organisation in ireland has been advocating a Zero Covid strategy while all previous anti-lockdown protests have been organized by far right groups and figureheads like The National Party, Gemma O'Doherty and John Waters (not that one).
After the backlash the Gardaí Commissioner retracted his statement and clarified that there was no evidence of any left wing involvement in the rally. The Justice Minister, Helen McEntee, having already parroted the "far left and far right" comments, rather than retract "clarified" that the Gardaí Commissioner meant "Republican Groups", (FG still have this 1980's mindset where anyone who wants a united Ireland is a terrorist, they also once applauded a DUP speaker for suggesting Ireland may someday rejoin the Commonwealth, they're the worst). When people pressed her on that bullshit she then changed tactic to say we shouldn't be getting hung up on which groups organiser the protest. So rather than condemn the far right, absolve the far left and stand up for Gardaí who had explosives fired on them the Justice Minister doesn't think we should focus on who started a riot.
Apropos of nothing here's an old picture of Fine Gael from the 30's.