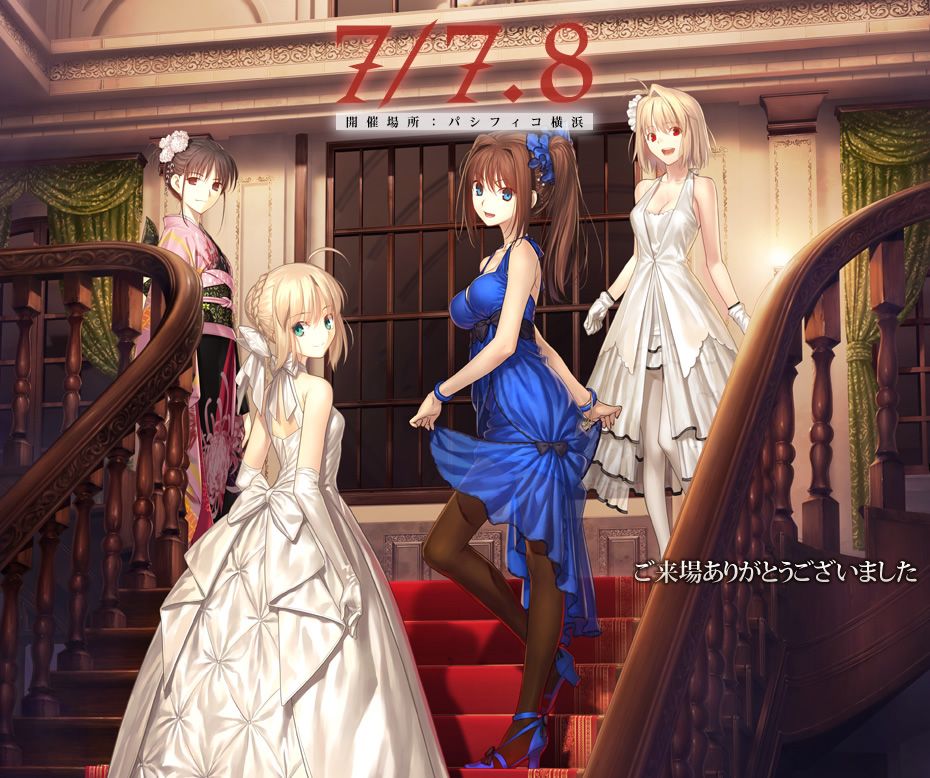 I've seen people make reviews of their games here so I decided might as well make an official thread.
Type-Moon is a Japanese game company, and since they were primarily this before the anime adaptations came out, I decided to put them in the gaming category. They're best known for their visual novels, co-founded by author Kinoko Nasu and illustrator Takashi Takeuchi. Their works include Tsukihime, Kara no Kyoukai, Fate/Stay Night, Melty Blood (fighting game spin-off of Tsukihime), Fate/Zero (prequel to Fate/stay night), Mahōtsukai no Yoru, Girl's Work and CANAAN. Fate/stay Night, CANAAN and Fate/Zero all have been been adapted into anime series, while Kara no Kyoukai (translated as "Garden of the Sinners") has been adapted into 7 anime movies, with a 30 minute epilogue, and another upcoming film to be released. The purpose of this thread is to discuss anything Type-moon related, from the VNs to the anime.
A recent, exciting piece of news has been announced where it states UFOTABLE will be making a new Fate/Stay Night anime. Why is this exciting news? Well because the 2006 adaptation of F/SN was a mediocre and bastardized adaptation of the VN from DEEN and really doesn't hold up as a continuation for those who have watched Zero first. UFOTABLE on the other hand were the guys who adapted Fate/Zero and made the KnK movies. Long story short, their animation is fucking gorgeous and if Yuki Kajura is the one to compose this adaptation, and if they decide to focus primarily on adapting the Heaven's Feel route of the VN... well then you can bet your sweet ass that this will be my most anticipated animu for the next two years.