Get out while you still can
My absolute favourite has to go to Homefront's balloon stunt, where they set free a ton of helium-filled red balloons, each with a flyer attached. This happened during GDC 2011 at San Francisco:
[vimeo=20860694]
An interesting sight, it surely catches peoples' attention with the idea of the balloons eventually falling near random people. However, most of the balloons landed in San Francisco Bay: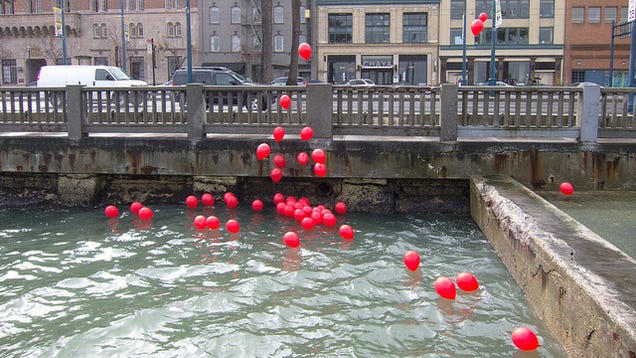 It became a danger to the animals that live or visit there, resulting in the company responsible to be fined $7000.
And what's yours? Could be a stunt, trailer or whatever which companies have done to try to market their game.