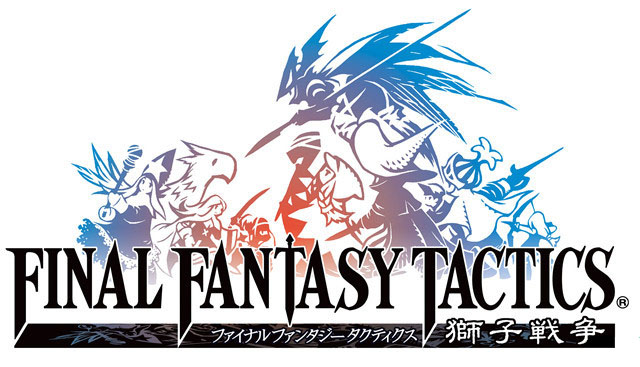 Ever since my early gaming days, I'd remembered one thing about one of my first Playstation rentals. That thing is this: There are turn-based strategy games, and then there's Final Fantasy Tactics.
Years down the line, and being a very casual gamer without much drive to becoming a driven, focus-bent hardcore gamer with a penchant for RPGs and action games, I found myself with a Sony PSP and a copy of Final Fantasy Tactics. Several moments of nostalgia crammed themselves into every nook and cranny of my body, and I found myself over-joyed with the opportunity to play this, the most hauntingly spectacular game from my childhood, once again, with the mind of an adult.
So, nostalgia pouring through my veins as the CG intro picks up, I immediately alight myself onto a new game and spend countless hours trying to make Ramza reach the amazing job that is Monk.
Although I've sidetracked myself. Final Fantasy Tactics: War of the Lions is a PSP port of the classes Final Fantasy Tactics, a turn-based job-system-equipped strategy game for the Sony Playstation.
Graphically speaking, being a port to the old school Playstation title, the graphics are low-end Playstation capability, leaning closer to something the Sega Saturn is capable of. Regardless of that, the CG spells and art style were meticulously done, and left the skills, spells, and animations smooth as silk and twice as satisfying. In this title was the boast of new animations and cutscenes, which were noticeably pretty and highly artful.
Final Fantasty Tactics, or Final Fantasy Tactless? What a prick...
The gameplay, like it's Playstation predecessor, is challenging at times, and comically easy at others. It forgave little, demanded a lot, and taxed the mind to approach problems from unique stand-points to achieve the most from the gameplay experience, but granted a little too much power and license to the special-class characters such as Holy Knights. Overall though, it was a fun and challenging romp through medieval England as told by the Japanese.
The controls were well-suited for the challenge, making good use of every button on the PSP, including the camera-controlling analog stick. Occasionally, the game would angle a beautiful, breath-taking view of a tree-trunk behind-which an enemy is pummeling your party, but for the most part, it accomplished exactly as the controls should in a game. Not perfectly intuitive, but still very good.
The sound, although not the audiophile's wet dream that was the Playstation, is still strong enough. With my headphones in, I could recall all of the strong, power-driving war-drums and majestic brass that the game called for, and especially fell in line with the atmosphere of the game and setting. The sound is one of the highlights of this game, and should be proven by the fact that I own the 5-disc soundtrack to this game.
The new content, including new jobs, special characters, and menus, are very adequate, and add a breath of fresh air to the game. Giving you such special characters as Cloud from FF VII (Don't even get me started on this game), Balthier from FF XII, Luso from FF:T A2,
and Robo Jean-Val-Jean from Arm Joe
, and Beowulf. These special characters are unique, and fit right into the atmosphere of the game without feeling forcefully inserted.
The game also boasts a brand new multiplayer mode, including versus and co-op missions. Although fun, these modes seem tacked on somewhat hastily, and aren't as fully-trenched in as I feel they could be (with the exception of a few that are heartily well done). This is pretty fun, though, as it lets you pit your team of jobs and abilities against others'.
Although this game does not go by completely without complaints.
The most immediate things struck me. This game feels... slower. I can't put much more on it than that, it's just slower than it was. After comparing it side-by-side with the Playstation original, it's because the graphics lag the system during larger spells or summons. Considering the PSP is arguably stronger than the PS1, I had to wonder how this could be. The conclusion I had reached was that the scale was increased. The game played in widescreen instead of the old 4:3 aspect ratio. This caused all of the skills and spells to slow down
considerably
for the PSP port. Although it doesn't feel as slow if you don't know the old speed of the game.
Now moving at a jaw-dropping 12 frames-per-second!
Secondly, I was reminded of just how taxingly difficult this game could become. The bosses were relentlessly cruel, and stopped at next to nothing to crush your soul, your hopes, dreams, puppies, kittens, and consoles.
The bosses maintained ridiculous amounts of health, defense, status-inducing high-range and damage-area skills and spells that had little to no charge time, and they were usually faster than you. To throw down with a boss means to set aside your hopes, and equip your characters for the most damage output and
pray
that luck is on your side.
Although, considering you're very often throwing down with the Medieval Church, Cardinals, and the Clergymen, praying might have an opposite effect.
Point of No Return. It's that sinking feeling you get the split second your feet leave the diving board or lip of the cliff, only to realize the water below will be unreasonably cold. Or the feeling you have with your entire body tensed as the roller coaster locks the bar over you and starts going. In games, it's usually a save-point that will bar you from continuing, and this game pegs you with one. Unless you go into the final mission knowing it will be a point of no return, you'll be stuck in the final series of battles. So, if you're like me, and keep only one save file, then you'll find yourself on the wrong-end of the point of no return, and likely unable to reach your file, and free-roam the map ever again.
Also, the leveling is slow. After completing the game, my main character was level 64 of 99. To level up everyone to max, as well as getting all of the job levels and abilities you want could take a very long time. Hours and hours of gameplay time will likely leave you with more and more hours ahead of you until completion.
Mastering every job like this would take months of straight playing... Months...
Overall, nostalgia did not disappoint. This is a fantastic, fun-filled Tactical RPG that lets you have all kinds of customization to your team, giving you the option for depth of just about every flavor and play-style.
[HEADING=2]Verdict[/HEADING]
Buy It
. If you're a fan of SRPG games, especially ones with job systems, this game will offer so much to you, and disappoint you very little. A lot of quirks, and handful of flaws, but a boat-load of fun. You owe it to yourself to play this game. Trust me.