I love dogs, but I won't be able to have one for another 2 years at least until I finish uni, move out and get a job. Still, I always think about what breeds I particularly like. I will probably end up getting a heinz from a shelter because of all the good reasons that come with that (lovely dogs/better health/cost/helping etc.)
But until then, which of these breeds (ones I am particularly fond of) do you think is the nicest/coolest/smartest/best looking/best pet. Basically, which one would you take home, given the choice? (This is presuming the dog is a standard example of the breed's temperament and attributes). Do any of you have these dogs? If not, what kind do you have? Nice dog ownership stories are very welcome to make me extra jealous.
If you hate dogs and would never have one? Make a thread about cats?
Links to pictures in case people aren't familiar with breeds:
Staffy
Shiba
German Shepherd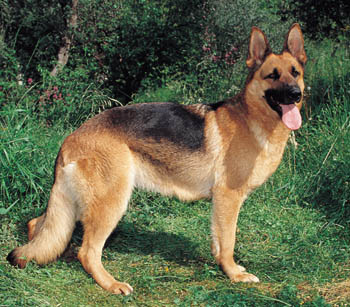 Samoyed
Malamute