Warning! Contains bananas!
Apparently there aren't enough threads in off-topic that aren't about politics, so I felt an inexplicable urge to answer that call, and since everyone presumably likes a sensible chuckle:
Share something that gave you a good laugh.
I'll start us off. I came across this yesterday. I'll admit I created this thread purely because the below is so dumb yet so genius it needed sharing. Apparently some dude [https://twitter.com/KeatonPatti/status/1161284670601990146] made a bot AI watch 1k hours of Batman and then tasked it with writing a script for a new Batman movie.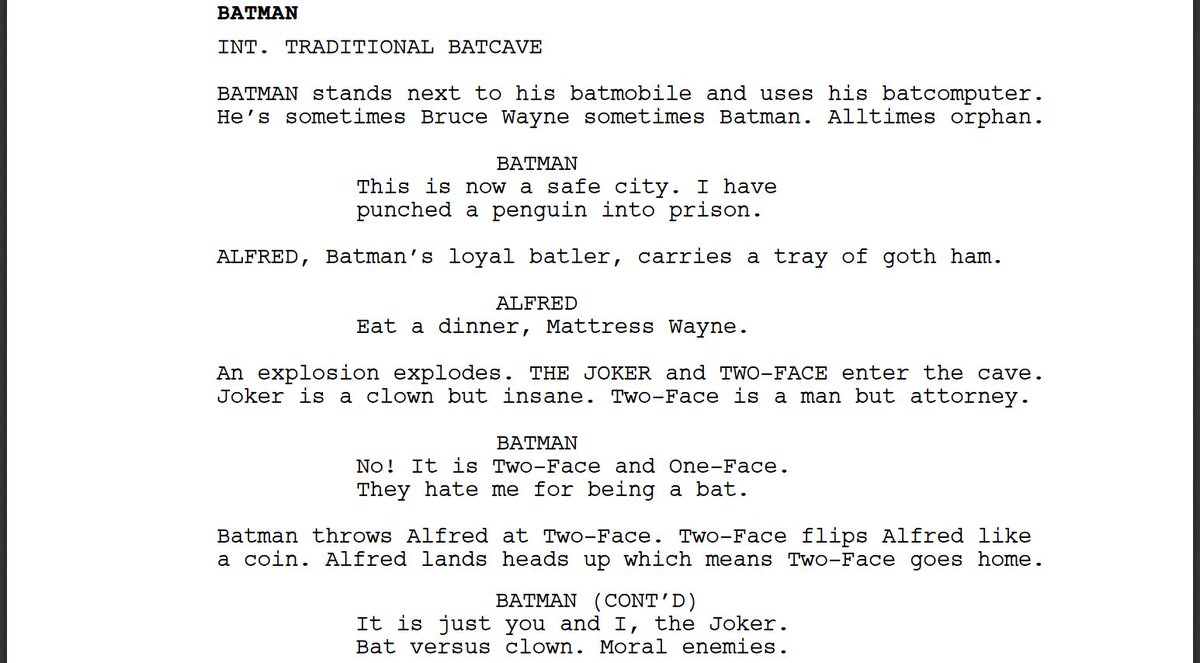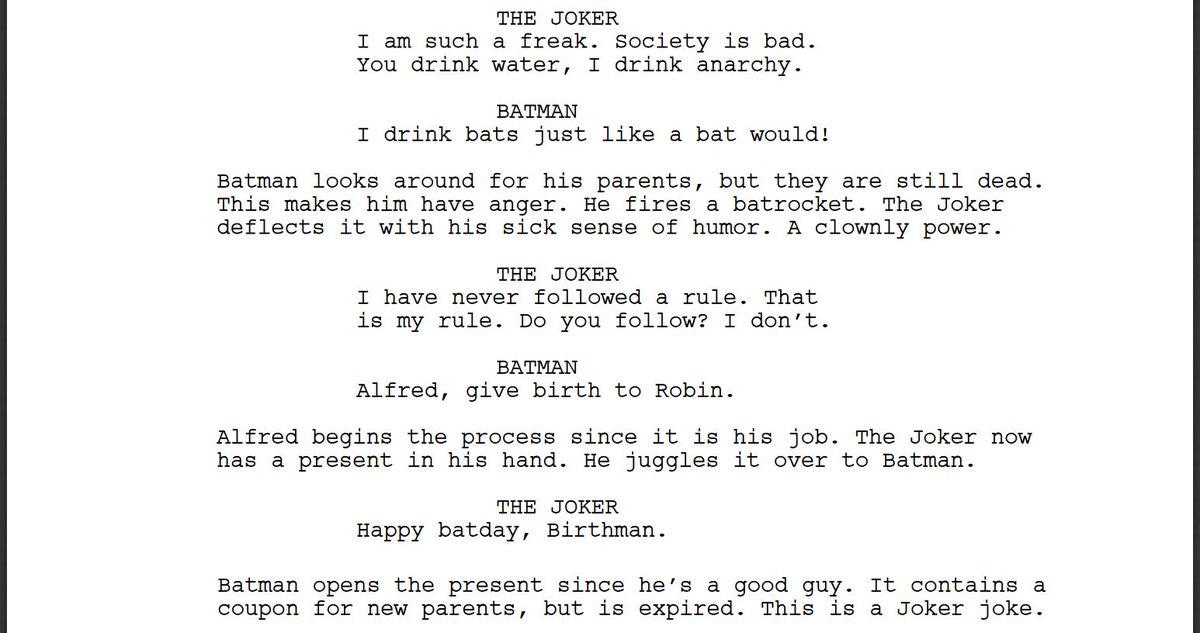 [small]inb4 someone points out this is fake, not actually written by an AI, and the guy who posted this is a comedy writer. Yeah, I know. Should be real tho.[/small]