thaluikhain said:

MrGalactus said:

and Amanda Waller, who is fat.

Not in the reboot. Can't have fat women in comics anymore, it seems.

While we are at it, though, pre-reboot Birds of Prey and Cassandra Cain were decent female characters, but they fixed this with the new 52.
Haven't been reading Birds of Prey, don't think I will. The current Marvel NOW! X-Men is all female (for now) with all distinct personalities, though. It's actually shaping up really well, to say there's only 2 issues out so far. Rouge kicks a whole lot of ass right now. Maybe they should fix the confusing mess that is the current X-Men
big screen continuity and start over in the Avengers movieverse with these current fe-
male characters. Bring something "for girls" to the mainstream.
So, out of curiosity I google imaged "New 52 Amanda Waller", and I have to say,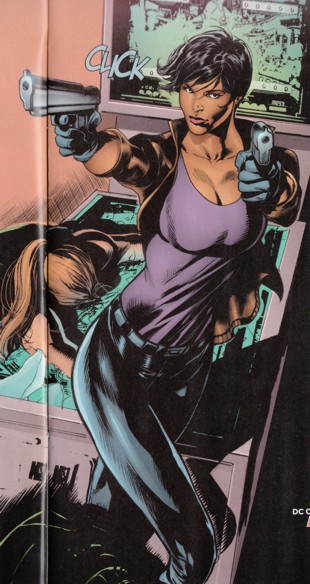 What the fuck happened? There are now 0 females in the comics world that aren't ridic-
ulously, impossibly attractive. Is this all comics artists know how to draw, or do th-
ey just have no imagination at all? If it's a publishing call, DC, please know that n-
obody buys a comic for porn. Nobody cares what they look like. Do something different
for once. That goes for everyone writing and drawing comics.