There's a lot to be said for Vader's armour in terms of it being black and effective, although Pink Five pointed out a drawback to the design.
Ordinators in Morrowind? Man, I hated their armour and I hated them. It had a drawback, too: it wasn't soundproof, so I could hear their racist bile, and it wasn't pissed-off-psychotic-hell-*****-with-a-silver-claymore-proof, either, so there weren't many of them left by the time I'd turned Vivec into a ghost town.
Morrowind Glass Armour looked fantastic
if you got the full set enchanted
... and posed in the dark.
City Of Heroes "enforcer light" looks pretty good, especially in red to match waist-length hair.
Hmm. I don't have a picture of Luna's Armour from Werewolf: the Apocalypse. It's basically moonlight.
Heh. Can I claim the Scorpion from HALO:CE? Tanks are, in military parlance, armour. Pretty damn handy piece of it that thing is, too, with a cannon and MG that never run out of ammo and four seats for your pet snipers, even if its top speed is about 4mph.
How about elite cataphracts? They don't look like much because they're tiny little sprites, but they're heavy cavalry you can send to surround the castle and wait until the trebuchet-lit fires force the enemy King out into the open. The guys on the left here: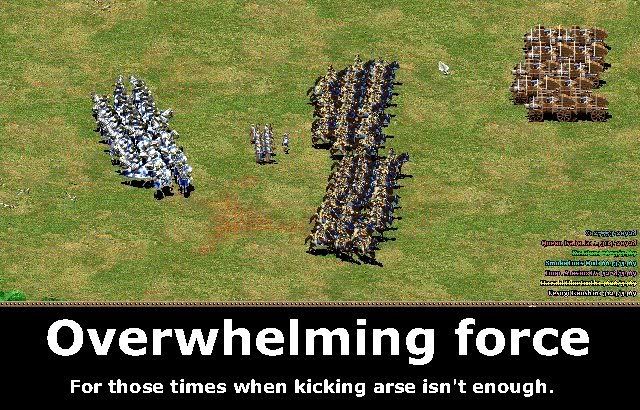 That's at least two armies. Judging by the crossed-out names, that's someone who's just kicked arse on two fronts at once combining his forces to annihilate the next target. I suspect having that army on the move means you've already, really, won. That's like taking the combined allied forces of Operation Overlord and Operation Iraqi Freedom and sending them in to the battle of Rorke's Drift.
Also of note, "skyclad," of course, and whatever armour set a player takes on a Stalker in CoX. Really, a Stalker ought to be taking a defence boost power set, not an armour power set. Armour power sets are for Tankers and some Brutes. However, my little Stalker went all themed and took Electrical Melee and Electric Armour. Best choice? Maybe not. First power in the list, though, is Hide. Stroll past the security cameras, go up in the lift, follow a guard, overtake a guard, jump over a guard's head, jump off a guard's head to reach a balcony, whatever. Until you attack someone, get hurt or do some interacting like using a computer or arming a bomb, They Shall Not Notice. Late in the power pool: energy sink. Sucks the endurance out of every enemy around and gives it all to me. They can't do anything because they're all out of power, and I'm back to full and ready to ... ah ... show a lack of respect for their personal space.