My flask is half full
Legacy
Nov 18, 2010
8,738
5,905
118
Because who doesn't love them both?!
Post anything food (and drink) related.
Go!
My Friday lunch for the past couple years -
Clean Juice Balanced Bowl w/ organic mixed greens, quinoa, hard boiled egg, feta, goji berries, hemp seeds, walnuts
Protein Toast w/ sprouted grain toast, avocado, hard boiled egg, extra virgin olive oil, lemon juice, red pepper flakes
Not to leave meat out in the cold -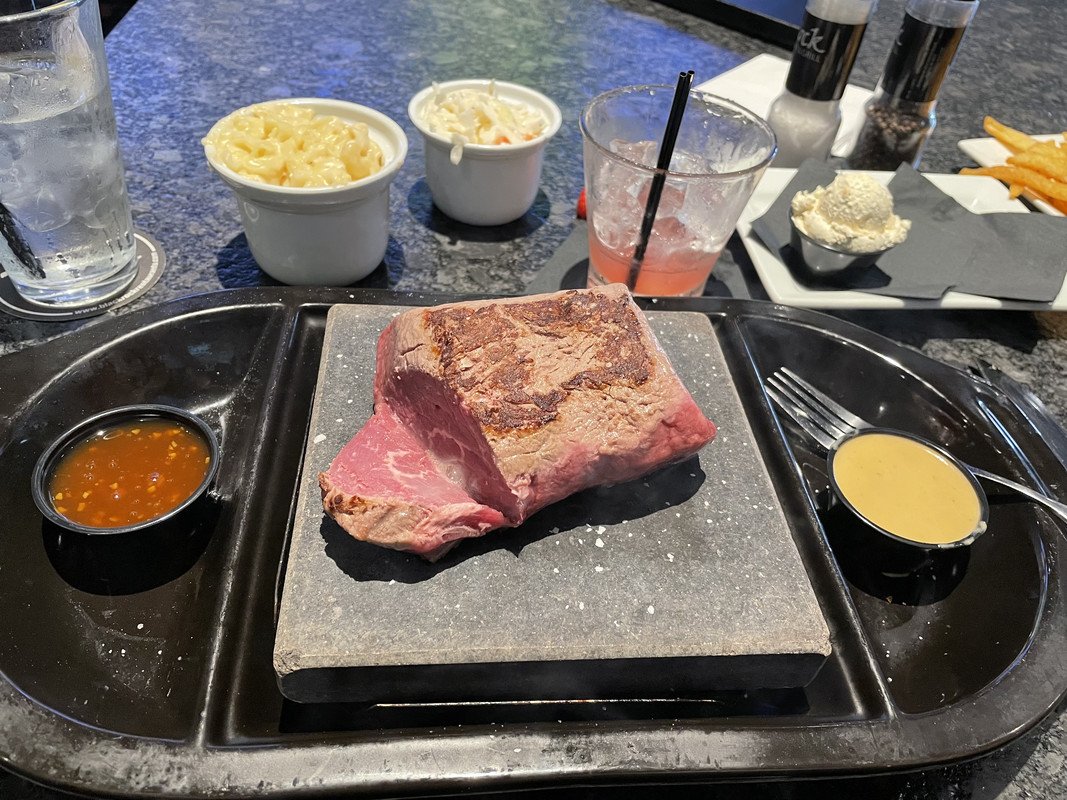 Sirloin at Black Rock Grill. Cook the hunk of meat yourself on a 755 degree slab of "volcano rock" and sauce/season it up as much as you like. It's the best bang for the buck steak I've had. So tender n juicy.
On the sweeter side -
Panukaku (Finnish pancakes)

1/2 stick butter
2/3 cup flour
2/3 cup cane sugar
4 eggs
2 cups milk (2% or whole)
1/4 tsp salt
1 tbsp cinnamon

Preheat oven at 400 degrees with butter in 9x12 baking dish (deeper is better).

Beat eggs in large mixing bowl and mix in flour, sugar and salt.

Remove dish from oven and make sure bottom of pan is coated with melted butter. Pour excess into mixture and stir in milk until there is a smooth consistency.

Pour mixture into baking dish with spatula and sprinkle cinnamon over the top.

Bake for 30 minutes or until sides rise and top is slightly browned.

Let cool for 30 minutes and cut to desired serving size. Top with maple syrup for extra flavor, just like traditional pancakes.

Can also eat cold!
Last edited: