vortexgods said:

Scrumpmonkey said:

Here is a comparison between the original Korean and U.S./EU models;

Small breasted (though not completely flat) but has an adult woman's hips. Not built like a child, at all.

If anything it's easier to tell it's an adult woman in the Korean version (not that either one looks remotely like a kid). My guess is that most of the pro-censorship crowd are not fond of ballet, where this build is more common. (Although, most ballet dancers do not have quite so pronounced child-bearing hips.)

American viewers are imagining children where there are none. People are disturbed by this image? I'm disturbed that there are people who see an obviously adult woman and think child. I could probably come up with a psychological evaluation here, but lets face it this kind of reading perverse sexual things into situations where there aren't any seems to be a peculiarly American phenomenon. Only in America do I hear about the sexual orientation of Teletubbies and muppets like Bert and Ernie. I just have to sigh and shake my head as another piece of commercial art is censored according to the whims of insane fundamentalist preachers (who are well known for having bizarre sexual proclivities themselves, as you can read in the news).

She's short, yeah, but short dwarves, gnomes, kenders, hobbits, etc have been part of high-fantasy RPGs since before the actual RPGs existed and all you had were the Lord of the Rings books. (Oh, also, there are little people in real life. Adults, and built like adults, but small.)
When I see that face, I see this: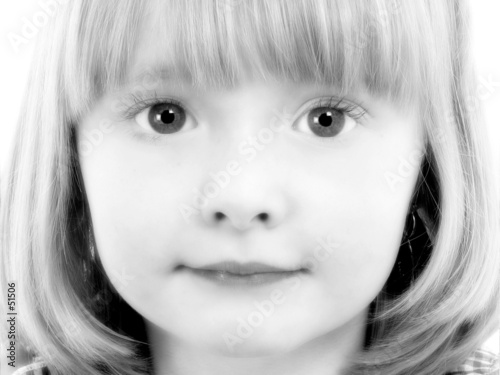 I see a four year old's face on a barely pubescent 4.5-head-tall female body. The hips may be exaggerated, but that is the only feature that stands out as remotely mature to me. Then again, I've also seen plenty of 14/15-year-old girls with more pronounced hips than my own. It's not by accident that the character was designed with features that resemble a young child. It's well understood by artists what features to give a figure when you want to reflect a particular age, and this clearly shows a conscious choice.