Simian Abomination
Legacy
Escapist +
Apr 3, 2020
11,715
7,782
118
[UPDATE

Just so you know, our admin has raised the cap for images per post to 10, as well as characters per post from 10000 to 50000.

If you want, you can give them a thank you here:

It would be nice to have more profile customization options, anyone else agree? I doubt anyone cares about or looks at other people's profile pages much. Writing down some suggestions of what you would like to see added might be an idea, as something as nebulous as "want more stuff" is probably...

forums.escapistmagazine.com
I just realized we don't have a game screenshot thread yet. But, why not? Games are a visual medium, aren't they? I say we fix that right now.
Whether it's console, pc or mobile. Old or new games. Pretty or trippy. Anything goes.
And don't be a drive by poster, tell us something about them, even if it's just what game they're from and that you like them.
Xenoblade Chronicles X. So what, right? See the framerate counter in the top left corner? That's real. Because this isn't from a Wii U, this is from CEMU running the game at 1080p/60. Well actually 1440p internal resolution downscaled to 1080p cuz it makes the anti-aliasing look sharper, but whatever. This is the only game I've experimented with, but still, amazing how far Wii U emulation has come, and how fast. Fyi, this is a rip of my own legit copy.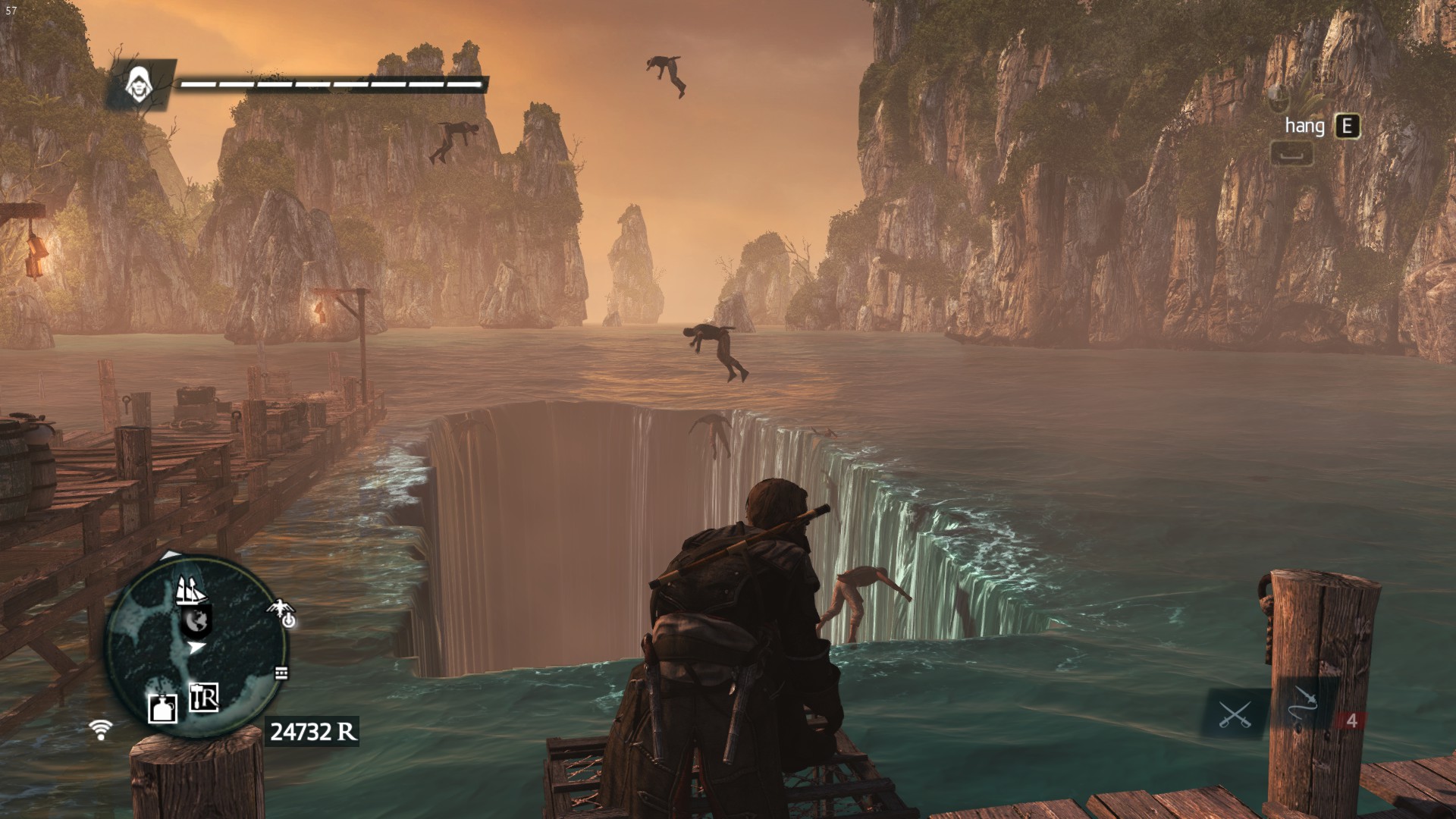 Assassin's Creed 4: Black Flag. You thought Unity's bugs were terrifying? Cuz this easily matched it. What happened is I was running to my ship and when I got close it sank into the sea leaving behind this infinitely deep crevice, while the crew was left suspending in mid-air in their falling animation. After a while they all died and slowly sank out of sight into the abyss, still screaming. But it doesn't end there, because after yet another while the crew floated up again, this time T-posing, still screaming. And that's when the ship rose from the void, devoid of life.
Last edited: