Haven't seen one of these in awhile, for those of you who don't wish to sleep and want a constant chill down your spine then you've found the right thread.
Post up scary stories/pics/ or videos or make one.
I'll start off us off by horrifing you with the
slender man
Update-
Yesterday upon the stair,
I met a man who wasn?t there.
He wasn?t there again today,
Oh how I wish he?d go away.
Keep up the work everyone soon everyone one the escapist will be scared into insanity.
I would also like to hear more personal/own writings please.
With love and fear - Mcupobob.
Another Update
The scary thread possible longest running thread on the escapist. Surly it will die soon right? I doubt, fear and curiosity go hand and hand. Thats why you are here and thats why you keep feeding it.
With Love and Fear - Mcupobob.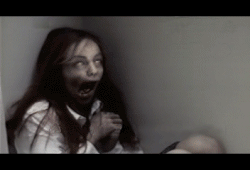 Update! Checking up on this thread as it has been going strong since I've first posted. Going to try and get something for Halloween!
Update: Its been over 4 years since I started this thread. I haven't updated in awhile due to lots of life changes over the last couple of years. So I've decided to share a personal scary story that has recently happen to me.
My rent has gone up to $830 duh duh duh!!!