Recently I have been posting more actively on The Escapist and, well... Captcha is scaring me. See image below.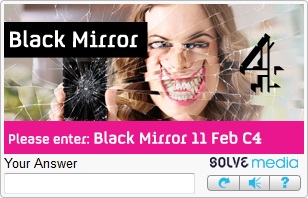 Not only that, but I keep getting Black Mirror stuff. Like asking when is the next episode. I have had well over 9 Black Mirror things even when reloading Captcha. It just won't stop. I smell camouflaged advertising. And damn, the image above is disturbing.
Uhm, how about you guys?