Bah weep grah nah neep ninny bom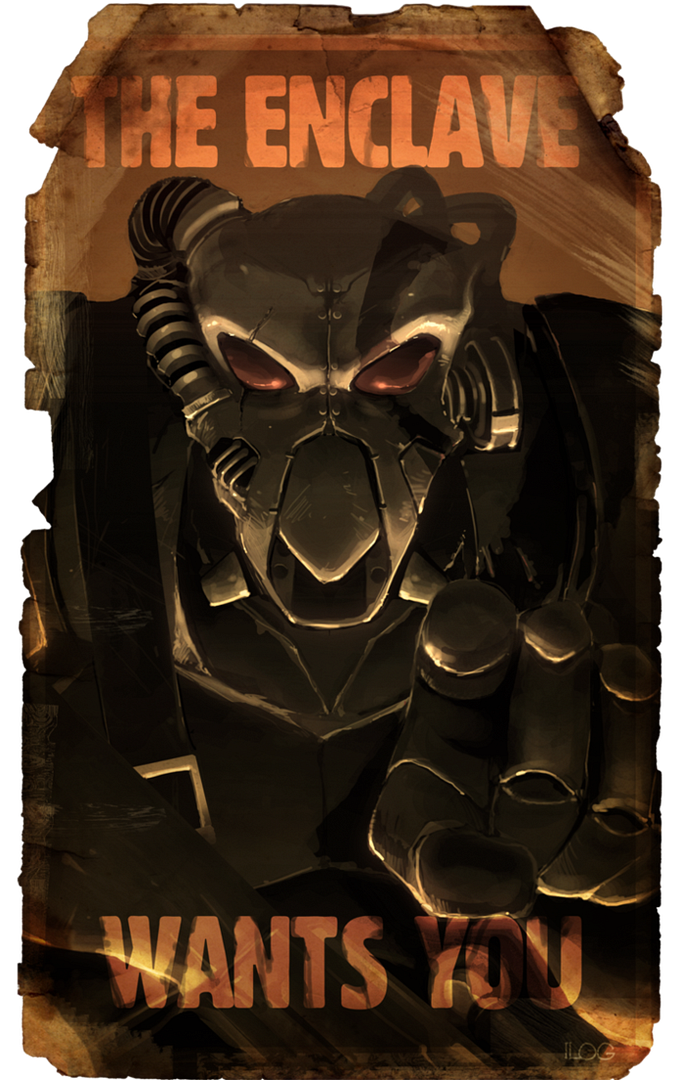 [HEADING=2]
It Seemed Like A Good Idea At The Time...
[/HEADING]​
In the Kentucky wastelands, there is a well-known gang of Raiders known as 'The Heads'. They were called this for their unusual capacity to USE their heads instead of their asses. Not a common Raider trait. Here was the great and wonderful plan: It was gonna be
Road Warrior 2: The Humongus Strikes It Big
. All this time, there's been this fort, see. It's stacked with alot of automated defense turrets that work even today, keeping out the riff-raff. But to a well-organized crowd with a little know-how, plus LOTS of missles and sniper action, it was almost too easy. After all, the world's gone to shit! Who's watching Fort Knox now? Nobody! Who's gotten in since pre-war days? Nobody but the Heads. And that's how it goes. A number of rigged cars, trucks, and cycles pull into the place, having neutralized its perimeter. This place was once a brilliant military base famous for its huge gold deposits. Now, it was just a dead place of old memories...and still yet the gold.
The group is large, like three-dozen men ready to haul ingots out of there. This takes time, care, and precision...on account of this vault being harder than stuff from Vault-Tec. But as the Heads are using their heads...it eventually comes open and swings free into that lovely room filled with oodles of gold! They lie nestled together behind additional bars - bars that they can handle, easy - and fail to notice the sensors that they just set off, expertly-hidden ones kept in a room that has not changed in probably YEARS. The floor is tiled with big square tiles. To the average observer, it seems almost normal, except...that one of the guys stops as the others get to work on the bars. He shrugs it off, they bust in, and get gold loaded on a wagon to be pulled out by a few of the guys. Same guy who stopped before stops again, same place.
"Hey, I think there's something hollow under here."
"Under the gold? Don't be ridiculous. If that were true, they'd have TAKEN the gold."
He insisted, though, and took a crowbar to reveal...a hidden stepway hatch, the kind you press a button to activate. They saw this and stopped working. He opened it, went on down, and...was met with the glowing eyes of power-armor down a dark hallway, shortly before a plasma rifle went off! The Raider was burned through and then gooified before he made it back up the steps, and then there were similar hatchway sounds from two other spots as a pair of black powersuits BURST through more tiling to pull out Super Sledges and start swinging! Instant madhouse! The two Enclave soldiers made every Raider go for his or her gun, many of which were not that helpful in this situation as a whole mess of troops exited the middle steps with a command unit giving orders.
Commander: Operation Clean Sweep! GO GO GO!!
Despite the fact that some missle launchers and grenades had been brought in, most of the soldiers remained intact, especially since the sledge-users leapt right out to take hits! WHAT?! A few of the other Raiders who figured it was time to cut and run just went and DID. They headed on outside, where it was their intention to go back, tell the rest of the gang what happened, and come in bigtime to handle this Enclave parade without mercy. That would have been brilliant if there weren't smoldering craters where quite a few vehicles had once been, gold bars scattered everywhere and SOME remnant of the men who brought that stuff out here. These last few men then heard something rumble-shudder from the left as what looked like an old building brought to ruin with abuse uhhh...fell apart. They looked up...quite shocked under the circumstances.
[HEADING=3]
Ka-Chunk! Ka-Chunk! Ka-Chunk! Ka-Chunk!
[/HEADING]
The last thing they saw was the barrels spinning, and the last sound [http://www.youtube.com/watch?v=YqMoFrCinTY]...was self-explanatory. The soldiers came out soon after, taking note of the damage done both by the Raiders and by...IT. The Commander got on comms, then...
"What is the situation, #31?"
#31: Under control, Number One. Intruders eliminated 100%. However...
"However?"
#31: Fort defenses are kaput, all auto-turrets ruined with the gold vault broken into. I can salvage the door, but...someone's gonna notice eventually.
"I'm inclined to agree. Very well. We make our move. Utilize field camp defenses to bolster the Fort Knox perimeter, including OUR turrets. Move forces upstairs, but keep the sub-station well-stocked. Oh, and get the doors ready. The Enclave is officially open for business."
#31: Yes, sir!
[HEADING=2]FalloutJack Presents:[/HEADING]​
Several explosions raised dust all over the base area, revealing heavy-armored bulkhead doors which either slid or were raised open. From out of them came a few tank-like hovercraft, troop-carriers or load-haulers, as well as vertibirds [http://i107.photobucket.com/albums/m315/MagnusReaper/Vertibird_Composite.png] and...a strange helicopter design that was like the marriage of a Jigabachi [http://i107.photobucket.com/albums/m315/MagnusReaper/jigabachi.jpg] and Warhawk [http://i107.photobucket.com/albums/m315/MagnusReaper/tmb_warhawk04.jpg].
[HEADING=2]Something We Like To Call...[/HEADING]​
"Soon, my greatest experiment will be completed! HAH HAH HAH! Mad, they called me! MAD!"
"BUT YOU IS MAD, DOC. CRAZY LIKE A HORSE."
"Very true, BUT I DID NOT ASK FOR YOUR INPUT! Bwa ha ha ha ha ha haaa!!!"
>>>>>>>>>>>>>>>>>>>>>>>>>>>>>>>>>>>>>>>
"I...was once a man... ONCE...a man!"
>>>>>>>>>>>>>>>>>>>>>>>>>>>>>>>>>>>>>>>
"Yes, master. Yes, master. Yes, a'master! Yes, a'master! YES, A'MASTAH!!"
[HEADING=2]The REALLY Wild Wasteland.[/HEADING]​