My feelings on this: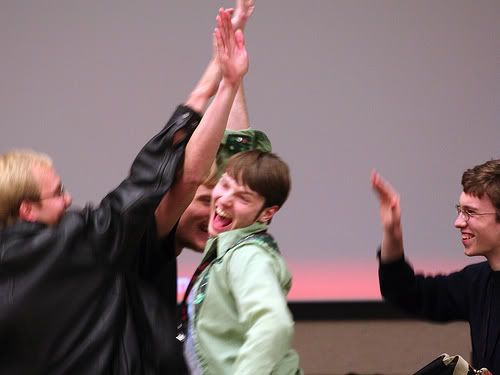 esperandote said:

TheKasp said:

esperandote said:

Good luck buying your AAA titles digitaly and your rental services. Digital media will ruin gaming archaeology.

Steam, Origins and lots and lots of digital distributors already sale AAA titles. And it works perfectly fine. Most of my triple A titles are bought from Steam on sales.

And how will it ruin gaming archaelogy?

You won't be able to collect playable Games, Boxes, Manuals.
A trivial distraction to what gaming really TRULY is about. The reason we all really care about games.
It's like coveting a reel of film that is to fragile to ever be used or even scanned.
The important thing that matters is the GAMES! The experiences. And those experiences cannot last. CDs decay over time, ROMS rust but a data file can be backed up and preserved indefinitely and be infinitely redistributed, remixed and remastered.
Don't you see? Hard copies are FAR more fleeting and intangible than digital copies. A digital copy can never decay or disappear into non-existence, it will always be there.
I can't find a copy of Super Mario RPG any more for less than £40 yet I have the complete Doom on a USB playing via a source port (Zdoom) that vastly improves controls and performance. I bought the doom collection on Steam by-the-way. It will never disappear, and long after the last Mario RPG has rusted away rom-rips and virtual-console re-releases are all that will remain, THAT is the archaeological legacy! Just one of information.