Dec 28, 2017
9,064
3,968
118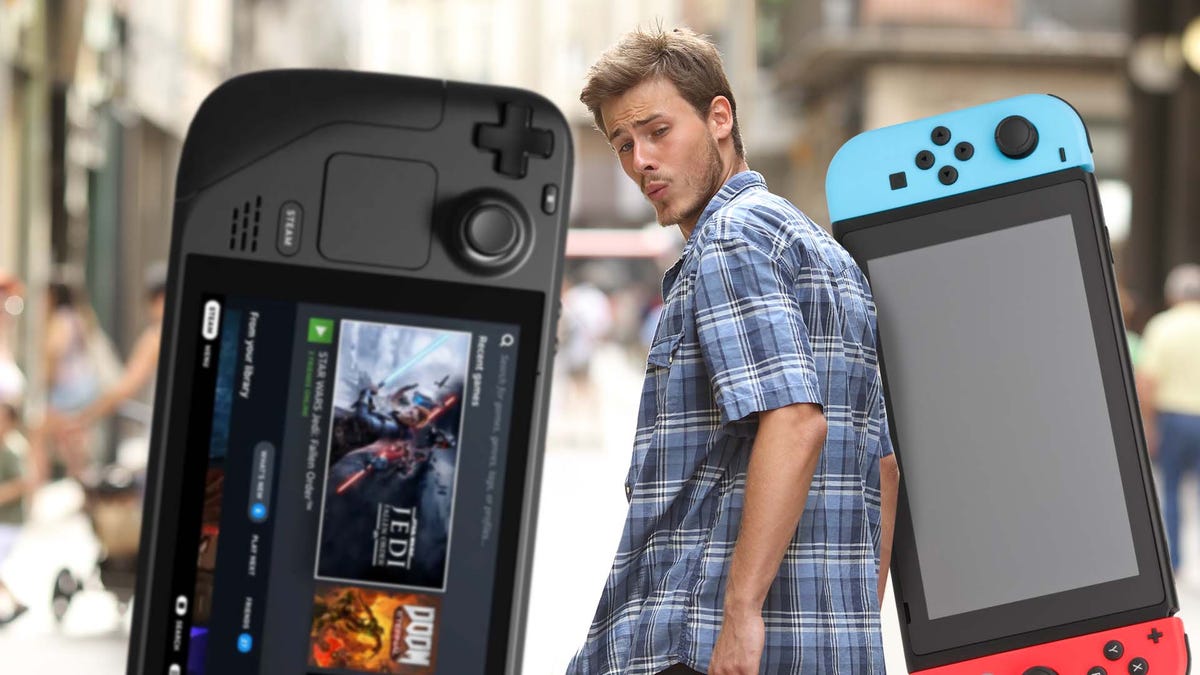 Valve's portable PC is more powerful than Nintendo's hybrid console, and plays games better too

kotaku.com
This article got me thinking about the Switch. The Switch was an amazing platform in 2017 when it launched, but basically since the system launched people were talking about needing an upgraded system, a SwitchPro, or a Switch 2, or maybe a boosted Switch that was dock only but more powerful as a trade off.
Well we did get new Switches. We got a less powerful Lite, and a slightly bigger OLED which I'm not sure is more powerful or not.
But we also got a Steamdeck which by all accounts is a pretty sick handheld machine capable of running a wild amount of games on it. Including tutorials for any number of emulations to run basically whatever you want outside of current gen console games.
Now this isn't a direct comparison because Nintendo has always been in a weird independence state when it comes to the gaming market. They haven't needed to push for power or bring there games up to a 4K HD standard because Nintendo games have their own little following and niche in which that kind of thing doesn't matter. However with the new Pokemon games it seems that the Switch is only going to struggle harder as Nintendo titles become bigger and more grand games come forward. Pokemon might have it's problems due to development, but the switch doesn't exactly handle other games great either. Breath of the Wild runs and it's fairly stable but explosions and big set pieces still caused the system to chug and at best that 30fps wasn't exactly solid.
As 60fps becomes more and more the standard, what do you think Nintendo will do about it? Will we see a Switch U/2? Or will they reveal a new system entirely but one that remains backwards compatible with Switch titles?
Or will they do absolutely nothing? My money's on nothing tbh.