The Rogue Wolf said:

I've heard the argument raised that the muscular beefcake men that show up in some games (template: Kratos) are the equivalent of Ivy from Soul Caliber; some male players will say "Look, the same thing happens to us men, now stop complaining!"

Except that that isn't it. The unemotive slabs of meat we see in games aren't designed to be attractive to women- they are the representation of what a stereotypical male thinks is attractive to women. They're the societal stereotype that the "nerd" sect continually ran up against as they matured... the overmuscled omni-athelete, with a jaw you can crack marble on, an inability to feel emotions aside from anger (let alone express them) and a relentless single-minded pursuit of his goals that would make a Terminator nervous. We men (this is a generalization here) internalized this stereotype, made it our paradigm, built our escapism around achieving it, and blindly expect that women actually agree with it.
I never understood how that kind of brute would be an "ideal" for male or even NERDS. My feelings towards this can be summed up by good old Thanos himself: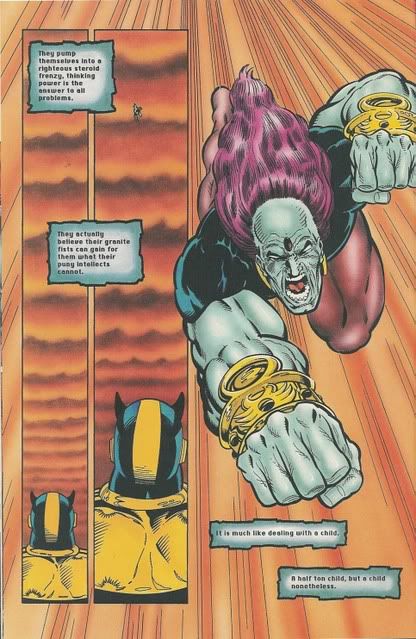 In fact, we see this CONSTANTLY. All those brutes are ALWAYS manipulated into fucking up the world by their own hand, so i dont see how this can be a power fantasy when in doing so you make everyone lives worse. It seems more like the developers taking a dump over this ideal "male" by using the good old trope of "Nice job breaking it. Hero"
Unless the audience was made by pure Sociopaths or something.